Vincent Witcher Productions
Artist/ Writer/ Animator/ Music composer/ Video Editor


Take a look around my website and you'll find out who I am, what I do, and how to contact me. I'm excited to have you here!
My Values
My business is more than just a job. Each time I take on a new project, I make sure it aligns with my core set of values so I know I can deliver great results. As a Christian I desire to produce work that not only pleases my clients but aligns with my Christian values.
My Mission
To produce artwork, animations, or do video editing work that is pleasing to the client. Work that is finished on time and on budget to the customers satisfaction.
My Clients
Because I'm experienced, reliable, and focused on results, I've had the privilege of working with a host of fantastic clients; both online and offline.
What type of artwork do I do?
Paintings and Drawings
(Various Mediums) And Book
Illustrations (Various Mediums)
I do paintings and drawings of almost any subject- both secular and religious. I do portraits. Oil or acrylic- my preference is acrylic. Drawings are usually mixed media (pen/ink/colored pencil/markers). There are several good examples of Book Illustrations that I have done; most are colored pencil drawings. There are lots of examples in the Art Gallery page. Got to About me/ Contact page and email Vincent for price quotes.
Digital/ 3d Computer Art:
I do digital artwork. I have example of all my work in the Gallery page. Digital work is done with Photo Shop. 3d artwork is done with Maya. I also have examples of vector art I have done with Flash. I also can do vector art with Adobe Illustrator if preferred. I also use Anime Studio Pro for still images as well as for animation projects. Examples in the Art Gallery page. Got to About me/ Contact page and email Vincent for price quotes.
Murals:
I do murals, both small and large. I do any subject matter. I have done murals for individuals, schools, and even churches. I have examples on the Art Gallery page. Got to About me/ Contact page and email Vincent for price quotes.
Art for sale!
Please go to the Gallery page below or at the top menu to see my original art, art prints and crafts that I have for sale. At present I'm selling my artwork and crafts online at Etsy.com.
I'm an Animator/ Video Editor
I love animation and I still love watching animated films. I'm just a big kid! LOL I used to draw by hand, but now I used computer programs to make my animations. I use the following software: Poser, Maya, Anime Studio Pro. Please go to the video link/page at the top of the page to see my videos! If you want an animated film, an animated logo for your website or if you need any video editing please feel free to go to the About me/contact page and tell me all about your project! I'll be happy to respond ASAP!
And Lastly: I'm a Music Composer
I compose music of various styles not only for my animated movies but I have 8 albums for sale at various places online. Please go to the music link at top and go to the music page to see all my albums, listen to my music and buy my music if you like it!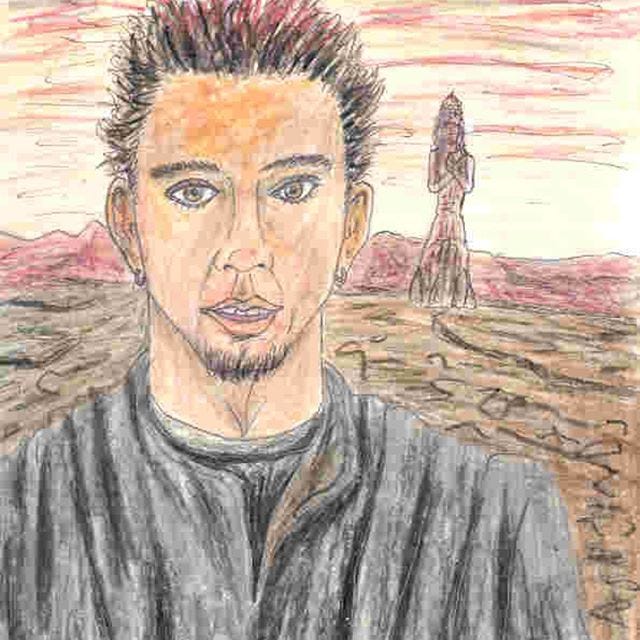 Gallery
Visit my Gallery to get a feel for the style that my clients love. If you don't see what you're looking for, get in touch and I'll be happy to help.